Full Frontal FRIENDS with better-looking, more talented actors and infinitely cooler storylines. That's the best description I've come up with so far for Queer As Folk. I know it's a drama – I'll come back to that later- but in terms of the elements that make the show attractive, I think FRIENDS is the closest you're going to get on network TV.
The ensemble cast is the obvious comparison, but it comes from more than just one or two principle actors. We feel that the characters on QAF really care about each other. We care about the characters. Most importantly, they're people we'd like to hang out with in real life. I've known several Ted Schmidt's over the years, and I loved them all dearly. Emmett would be the first person you'd invite to a party. It's not hard to picture having dinner at Melanie and Lindsey's place, or even volunteering to watch baby Gus. There has been a cute little Michael type in every comic book store I've ever been in – and I've been in quite a few. I remember a few Ben's in college. We're as in love with the elegant Mr. Kinney as the rest of the Pittsburgh gang is, and Justin… hell, I don't want to hang with Justin, I want to be Justin, but that's beside the point . The point is that they're likeable, in a completely charming and familiar way. (I actually have sort of been Debbie, although my "boys" were musicians – but that's another story.)
QAF has some notable advantages over FRIENDS. The story lines are intense and compelling, and more than one has created television history. Obviously, there's the nudity.We're treated to grapic sex scenes by some truly beautiful men and women on QAF. I love the cast of FRIENDS, but I've never wanted to see any of them nude. Once you get past their looks, you've got GREAT actors and actresses. QAF has the distinction of having the arguably the most talented ensemble ever assembled. Emmy or no Emmy, I don't think we'll see Jennifer Aniston giving QAF-level performances any time soon.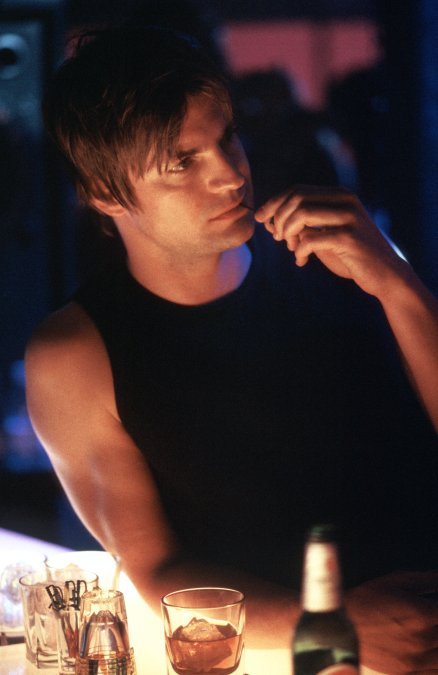 And speaking of the Emmys, I'm fed up with QAF getting passed over for every award out there. I'll concede that the writing had a few ups and downs last season, but the cast was rock-solid. On his best day, Martin Sheen never had the range we saw Gale Harold display in the last 3 episodes of Season 2. I make the comparison because The West Wing is my second favorite drama. I've always loved Martin Sheen and I thought he richly deserved some of those Emmys and Golden Globes. Let's look at the end of Season 2. Remember when Brian confronted Justin after the bowling game, when he found out about Ethan? Ever seen Martin Sheen pull off a scene like that? We were terrified, shocked and totally turned on as we watched Brian's "attack".
Then there's the scene done without words, when Justin comes back to the loft after fighting with Ethan. Our hearts broke waching the tears in their eyes. Remember that shit-eating grin on Brian's face when Justin found him at the Diner with Ethan ? J.R. Ewing would have been proud of such wicked self-satisfaction. And, yes, I'll admit I'm more than a little biased when it comes to GALE, but have you ever seen an actor dead or alive say more with his eyes? Have you ever seen anyone cover a range of varied emotions the way Gale does without using words or gestures? He can tell a complete story with a look. He can also do comedy – remember "Officer, I'd be glad to drive these two gentlemen home." as he falls out of the jeep with a bottle of Jack Daniels in hand? We still laugh about that. Gale doesn't care about awards, and he's still a …